By Hope Price – Project Coordinator
What counts as assistive technology (AT)? If you need dentures, a vision or hearing device, they are all examples of AT. What programs help people purchase AT?
At the end of 2022, the 21st Century Assistive Technology Act was signed into law by President Biden, reauthorizing the Assistive Technology Act of 1998 and allowing appropriations of $44 million for grants and technical assistance, increasing each year for the next five years. Under the law, an "'assistive technology device' means any item, piece of equipment or product system, whether acquired commercially, modified or customized, that is used to increase, maintain or improve functional capabilities of individuals with disabilities." An "`assistive technology service' means any service that directly assists an individual with a disability in the selection, acquisition or use of an assistive technology device."
Millions of individuals nationwide could use some sort of AT device, service or piece of software to help them in their daily lives – the use of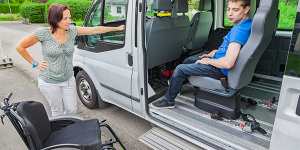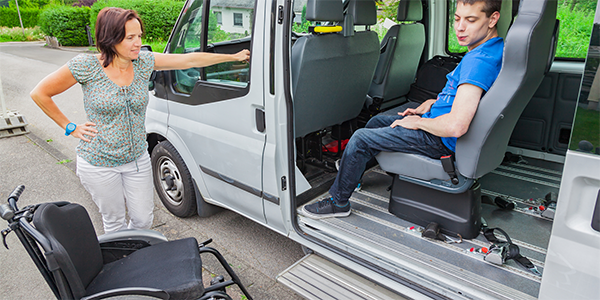 AT is not any different than using a cell phone, computer or app to assist in managing life and completing work. Two major items an assistive technology loan can be used for are vehicle and home modifications. Do you know someone who needs assistive technology or to make their home or vehicle accessible?
National Disability Institute's (NDI) assistive technology loan program, is one of more than 40 programs that offer loans for the purchase or refinance of assistive technology nationally. NDI provides referrals and loans to residents of New Jersey and New York. NDI offers loans at four percent interest, a significant cost savings for borrowers. NDI also guarantees the loans, allowing for more favorable lending terms. Family members can even apply to help another family member purchase assistive technology to improve their quality of life so that they can remain safe and active within their communities.
Interested in learning more? Then view the AT webinar spotlights that introduce new AT and the Resource Guides that offer resources, including grants that can help people acquire the AT they need.
NDI staff can assist in the process of completing a loan application, including the completion of a spending plan to help assess readiness and ability to repay a loan. Individuals who apply for a loan are required to submit documentation, including recent bills and sources of income. NDI prequalifies loan applicants and partnering financial institutions issue and service the approved AT loans.
What assistive technology would help you or your loved one have a better quality of life? Please help us spread awareness by sharing this blog with others.