Transferring Skills: From Artist to Helping Artisans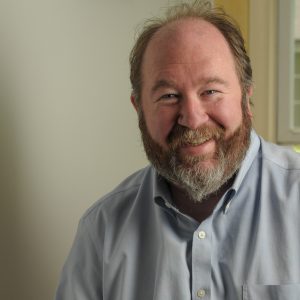 After waking from a coma, Alex learned that he was disabled and would no longer be able to work in his profession as a potter. With medical bills piling up, multiple surgeries on the horizon and unable to work, Alex filed for bankruptcy. In 2012, he began to receive Social Security Disability Insurance (SSDI) benefits at about $900 per month. Although the SSDI he received was a lifeline because it helped pay the bills and keep his family afloat, Alex looked to employment as a path to build greater financial security and address the void of satisfaction that work brought to his life. On his own, he had found intermittent jobs working as a freelance marketer for local artists but, with a child soon going to college, he worried about this extra expense and how he would cover it.
Alex had been looking for jobs for more than two and a half years and, at this point, he wasn't receiving callbacks or getting past the first interview. He had great skillsets, so he was puzzled as to why he wasn't making more progress. So, in 2015, Alex assigned his Ticket to Work with the American Dream Employment Network (ADEN). Through the Ticket to Work program, he received assistance in rethinking his skillset. One of the most effective ideas Alex learned was to not downplay his transferrable skills. As a potter, he didn't feel like he had a lot of transferable skills, but when he worked with his Ticket employment staff, he learned he really DID have some great skills he wasn't sharing with his prospective employers. For example, he had made his own brochures, processed all of his own clerical work and even did his own marketing. He also learned his self-confidence and depression (related to his extended unemployment) was holding him back. He had been applying to jobs that he was overqualified for – and employers weren't calling him back because they were afraid he'd find a better job and leave them. This was an eye opening lesson for Alex and he began to see things in a new light.
After some thought, Alex decided to pursue a new career in administrative work at Cornell University. He still experienced fear, though. His biggest fear was failing, but one of the best parts of the Ticket to Work program in Alex's eyes are the many work incentives that are a safety net if a job doesn't work out. He learned how to speak about his job accommodations to an employer. Using his disability as an advantage, he was able to open a door to a conversation with the hiring manager which led to him being hired part-time at Cornell University's Office of Extension as an Extension Aide for the Dairy Program. The position was part-time and hourly, but it was job and a step in the right direction.
As an Extension Aide, Alex was responsible for setting up workshops for extension students. But he found himself still struggling. He was a potter, not a dairy farmer, and he knew nothing about the dairy industry, the terminology and the many acronyms. However, the support he received from his employment staff through the Ticket to Work program gave him the reassurance he needed during the difficult times. He built up his knowledge of the dairy industry over time and, in 2019, he was awarded a big promotion that included a $10,000 pay increase and the opportunity to work full-time on salary!
Alex's new job was as the Assistant Secretary and Treasurer for the New York State Cheese Manufacturers Association. He is also now on the National Dairy Food and Safety Coalition. In his new role, he organizes workshops for artisan cheesemakers and dairy producers so they can make safe products. Alex is so successful at this job because he cares about the artisans he is connected to. He understands what it means to struggle to get your work off the ground and that sometimes it only takes a phone call to help put people more at ease. Being in the Ticket to Work program also taught Alex the importance of networking, a soft skill that he feels was really important for him to build on. He has since grown a vast network of contacts within his new industry. Now Alex is the go-to person in the office to help connect his colleagues to others!
Working has also helped Alex meet his financial goals. Alex received benefits counseling from ADEN so he understood the impact of work on his benefits and began to look at his financial goals like stepping stones: 1) make just more than he was making on disability, 2) increase work hours to full time and cover expenses and 3) build savings and retirement. (ADEN offers its Participants Benefits and Work Incentive Advisement (BWIA) as part of the Core services, this requires ADEN Members to have certification as Benefits and Work Incentive Practitioners.)
Alex continues to grow his new career and has been thinking more about how he can use his communications and marketing skills even more. He would like to help write a grant proposal that would extend his program and then secure a position as a marketing director (along with another raise!) so he can promote his department externally. His hard work and perseverance have paid off and Alex's career has grown by leaps and bounds. He said the Ticket to Work program provides an extraordinary service and a lifeline, and says, "The Ticket to Work program helps you not just get a job, but rethink your place in society and feel your value."
Congratulations to Alex for his success on the job and for achieving gainful employment once again, which is the goal of the Ticket to Work program! Alex stopped receiving Social Security disability cash benefits years ago and will soon complete the Ticket to Work program due to a successful outcome (although his Medicare insurance continues to be available to him). The initial career services and ongoing employment services, along with the advisement about his benefits and available work incentives from certified personnel, is the key recipe to move someone, like Alex, out of poverty toward self-sufficiency.
The American Dream Employment Network is available to support other individuals, like Alex, receiving Social Security Disability Insurance or Supplemental Security Income (SSI) benefits. ADEN consists of 60+ service providers across the country. These professionals provide effective virtual services or in-person services. For more information on how you can assign your Ticket to Work to ADEN, please call 844-687-2336 or visit www.nationaldisabilityinstitute.org/ADEN. Employment service providers across the country are invited to discuss the possibility to serve individuals like Alex and become an American Dream Employment Network Member.
Alex receives services from Career Assist and Consulting, one of many ADEN Members throughout the country. Career Assist and Consulting LLC is a woman-owned sole proprietorship providing employment and benefits advisement services. Services are provided by Sarah House, a Certified Benefits and Work Incentives Practitioner through Cornell University's Yang-Tan Institute, who brings over 13 years of experience working with people with disabilities. Career Assist seeks to provide education to the community and empower.