At ADEN, we believe everyone should have the opportunity to live their American Dream.
If you receive Social Security Disability Insurance (SSDI) or Supplemental Security Income (SSI) benefits, are age 18 through 64 and you're ready to return to work, we are here to help you receive free support and assistance through the Social Security Administration's (SSA) Ticket to Work Program. Whether you are entering the workforce for the first time, returning to work or currently working, ADEN can support you in your efforts.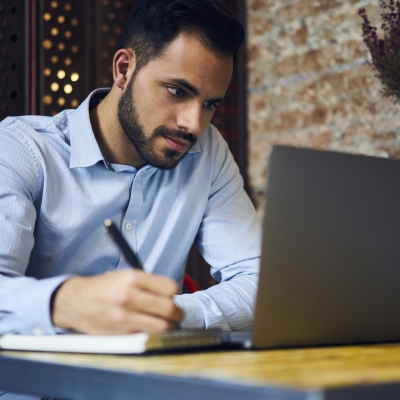 Why Become an ADEN participant?
We are committed to help you develop and achieve the goals in your Individual Work Plan.
You will be considered a Participant, as we want SSA disability beneficiaries to understand the return to work is your choice, and we are here to help you achieve self-sufficiency.
Our members can provide direct employment services to you.
Our members represent a diverse background of employment service providers, and we welcome participants who communicate with American Sign Language, Spanish, or English as their primary language.
Even if you don't see your state listed on the Member map but you feel ADEN is your preferred provider, please contact us.  Many Members provide services in multiple states, or at a distance.
Ready to get started?
Contact us and we will connect you with an Employment Service Provider who can help you achieve your employment goals!
Participant Outcomes
$
0
Average hourly wage of an ADEN participant
0
Number of ADEN participants
0
Hours worked by an average ADEN participant
Services We Provide
ADEN provides all the core services that the Social Security Administration (SSA) expects of any Employment Network, as well as additional unique services to Participants that are not required by SSA, to support your success in securing long-term financial stability.
Want to work and currently receiving Social Security disability benefits?
ADEN services include the following:
Are you currently working but still receiving Social Security disability cash benefits – and have not assigned your Ticket to Work?
ADEN services include the following:
Get in touch
"*" indicates required fields
Resources
ADEN Participants will find resources of interest in this section..
Resources may include information that was created by ADEN, as well as resources we have identified from reputable sources that will focus on employment and disability.
If you choose to assign your Ticket with ADEN, there are more effective resources wanting to be shared with you…
The American Dream Employment Network (ADEN)
1701 K Street NW – Suite 1000
Washington, DC 20006
(844) 687-2336
(Deaf/Hard of Hearing? Use 711)