By Stephanie Baldwin Antkowiak and Toni Jackson
Two years ago, I attended the Upward to Financial Stability Training. This eight module training was developed by National Disability Institute (NDI) and The Collaborative of North Carolina to build the awareness of financial stability for persons with disabilities.
This training was a game-changer for me, a mom of two children with autism. My son was just turning 18 when I went through the training and it helped solidify that post-secondary education and full-time employment were both a possibility for my son.
Asset building had been almost impossible for anyone receiving Medicaid benefits. There is a $2,000 asset cap on any Medicaid recipient. The ABLE Act changed that reality and allows Medicaid recipients to build assets through ABLE accounts.
In the Upward to Financial Stability training, we also learned that the Earned Income Tax Credit (EITC) and Volunteer Income Tax Assistance Program (VITA) allowed low-income individuals to work and receive tax credits which could be then deposited into an ABLE account.
The Arc of High Point works closely with the City of High Point and, when we found they were looking for additional local nonprofits to partner and host VITA sites, we offered to host a site. We thought this would also be a great time to promote the NC ABLE accounts and have a dedicated volunteer to assist the people we support to set up an ABLE account at the same time they are filing their taxes.
The City of High Point, along with the IRS, provides training for volunteer tax preparers, site coordinators and greeters. Anyone can volunteer.
This year, we have several board members who have agreed to train as tax preparers and site coordinators. We will also provide workshops on NC ABLE accounts and Earned Income Tax Credits for individuals with disabilities and their families. Our hope is to encourage employment and asset building in our community.
Toni Jackson is a board member of the Arc of High Point and a Housing Specialists with the City of High Point Community Development and Housing Department. She went through the Upward to Financial Stability training. Both Toni and I will be providing the additional training and guidance to self-advocates and their families throughout tax season.
We have a dedicated computer lab we used for the VITA site. We also will have a volunteer who will assist individuals in setting up an ABLE account for self-advocates.
If this is something you would like in your community, contact your local VITA training site.
People with disabilities can gain assets and tax season is the best time of the year to start asset building.
Resources
https://www.highpointnc.gov/301/Volunteer-Income-Tax-Assistance-VITA-Pro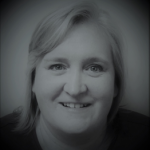 Bio for Stephanie Baldwin Antkowiak
Stephanie Baldwin Antkowiak is the Executive Director of the Arc of High Point. Prior to this, she worked for Guilford County Schools for seven years as a Parent Advocate in the Exceptional Children's Department. Ms. Baldwin Antkowiak is a graduate of Clemson University with a Bachelor of Science degree in Accounting and Financial Management. She and her husband Steve have two children, Sam and Caroline, who both have a diagnosis of Autism.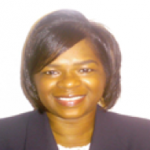 Bio for Toni Jackson
Toni Jackson is the Housing Specialist in the Community Development and Housing Department of High Point, NC, a position she has held since 2002. She serves as the department's liaison to the High Point Housing Coalition, advocating for safe, decent, fair and affordable housing. Ms. Jackson is a Certified Financial Capability Coach and Housing Counselor and owner of Community Training & Education Group (C-TEG). She also sits on the board of the Arc of High Point. She is a VITA Volunteer and received her certification as a Master Trainer for Upward to Financial Stability. A High Point native, Ms. Jackson graduated from High Point University with a Bachelor's of Arts in Nonprofit Leadership and Management. She and her husband have four children, two daughters and two sons, and a granddaughter.