National Disability Institute Executive Leadership
THOMAS FOLEY, J.D.

Trained as a tax lawyer and financial planner, Mr. Foley has more than 30 years' experience serving the disability community by working toward greater economic inclusion. As a person who is blind, Mr. Foley has been an advocate and dedicated his career to partnering with other thought leaders to address the complex drivers of economic inequality and create pathways to employment and financial security for the most vulnerable communities. In addition, he has been instrumental in developing and influencing federal and state legislation to encourage employment and increase participation of people with disabilities in employment and wealth-building programs. He is the author of EQUITY, the first asset building book for people with disabilities. Mr. Foley has worked closely with the Consumer Financial Protection Bureau, Federal Deposit Insurance Corporation, Department of Treasury and multiple financial and Community Development institutions to design programs and provide technical assistance to better reach the disability community. Mr. Foley received his Master's degree from the University of California: Berkeley and earned a JD from Hastings College of the Law.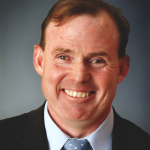 ELIZABETH JENNINGS
Elizabeth Jennings is the Deputy Director of National Disability Institute. Ms. Jennings has technical expertise in Social Security work incentives, employment for individuals with disabilities, financial capability strategies, asset development and the provision of training and technical assistance. Her experience includes serving as the Assistant Director of NDI's LEAD Center, Disability Impact Area Director for United Way of Palm Beach County and Project Director of a Social Security Administration (SSA)-funded Benefits Planning Assistance and Outreach project serving seven counties within South Florida (including Miami and Ft. Lauderdale). Ms. Jennings has provided training to service providers on SSA work incentives, return-to-work practices, the link between employment and financial stability, and asset development strategies. Ms. Jennings completed her Master of Applied Positive Psychology at the University of Pennsylvania.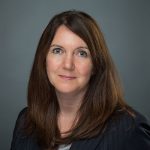 National Disability Institute Logo

Media Contact:
Kathleen Brannigan
Director of Marketing and Communications
202-296-5393