National Disability Institute Executive Leadership
MICHAEL MORRIS, J.D.

Michael Morris, J.D. is the Founder and Executive Director of National Disability Institute. He is a recognized leader on disability public policy regarding workforce and community development, tax and social and economic security. As the first Kennedy Foundation Public Policy Fellow, former legal counsel to the U.S. Senate Subcommittee on Disability Policy and Executive Director of United Cerebral Palsy Associations, Mr. Morris is adept at complex program design and model development with engagement of public and private sector agencies/organizations to transform thinking and behavior concerning financial empowerment for economically vulnerable populations. He received his undergraduate degree in political science with honors from Case Western Reserve University and his law degree from Emory University School of Law.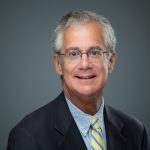 ELIZABETH JENNINGS
Elizabeth Jennings is the Deputy Director of National Disability Institute. Ms. Jennings has technical expertise in Social Security work incentives, employment for individuals with disabilities, financial capability strategies, asset development and the provision of training and technical assistance. Her experience includes serving as the Assistant Director of NDI's LEAD Center, Disability Impact Area Director for United Way of Palm Beach County and Project Director of a Social Security Administration (SSA)-funded Benefits Planning Assistance and Outreach project serving seven counties within South Florida (including Miami and Ft. Lauderdale). Ms. Jennings has provided training to service providers on SSA work incentives, return-to-work practices, the link between employment and financial stability, and asset development strategies. Ms. Jennings completed her Master of Applied Positive Psychology at the University of Pennsylvania.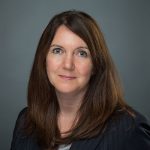 National Disability Institute Logo

Media Contact:
Kathleen Brannigan
Director of Marketing and Communications
202-296-5393