By Michael Morris, Founder and Executive Director, National Disability Institute
As it fulfills its mission to build a better economic future for Americans with disabilities, National Disability Institute is fighting to ensure the rights of this underserved population are legally acknowledged and protected.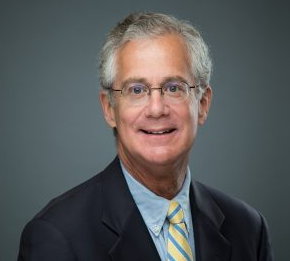 In 1977, Congress enacted the Community Reinvestment Act to put an end to discriminatory lending practices and reinforce the need for financial institutions to invest in the economic vitality of low- and moderate-income neighborhoods. The CRA encouraged banks to help meet the credit needs of all people where they have a physical footprint, including responsive financial services to individuals and families in low- and moderate-income neighborhoods.
When the CRA was originally signed into law, people with disabilities had not yet been afforded the rights associated with the Americans with Disabilities Act of 1990. As a result, there was no discussion or expectation of community life and participation in the workforce or the financial mainstream. Children with disabilities were just beginning to be allowed to attend their neighborhood schools, ending historical patterns of exclusion. Individuals with disabilities who had committed no crime were incarcerated in state and regional institutions — totaling more than 400,000 individuals nationwide. There was no articulated or constitutionally protected right to humane care and treatment.
Over the past four decades, societal norms have changed — and the CRA should change with them.
Neither the CRA, nor any of the subsequent amendments or agency guidelines, have considered or discussed people with disabilities as members of low- and moderate-income neighborhoods — despite their disproportionately high poverty rate in all geographic areas nationwide.
This leads to two challenges:
Because people with disabilities are not specifically mentioned in the regulation, there is no evaluation of bank performance regarding discriminatory lending practices, review of availability and effectiveness of retail banking services to meet this specific population's needs, and exploration of community development investments that target this specific audience.
Financial institutions are not encouraged to direct their community development, investment, and lending to initiatives that directly service and can directly benefit this population.
In 2018, the U.S. Department of Treasury began a process to modernize the 40-year-old law. National Disability Institute is advocating that the new rules include activities to address the needs of more than 40 million Americans with disabilities, many of whom face significant economic challenges.
Today, a record number of students with disabilities are graduating high school and moving on to higher education. The workforce participation of individuals with disabilities is steadily inching up — yet, more than two-thirds of working-age adults with disabilities are nonparticipants in the labor force.
Despite these advances, people with disabilities are disproportionately low income and make up a sizeable portion of the residents of low- and moderate-income neighborhoods. Residents in these neighborhoods often face significant economic challenges. For people with disabilities, these challenges are magnified by the extra costs associated with the disability (such as unreimbursed health care expenditures, extra costs of housing and transportation, and assistive technology) and more limited access to the labor market. In some cases, the disability of a family member affects the ability of other family members to work for pay.
People with disabilities in low- and moderate-income neighborhoods are more likely than their neighbors to be unbanked or underbanked, have unmet needs for credit, and have a greater tendency to use nonbank borrowing methods. They are more likely to find it very difficult to make ends meet, and would not be able to come up with $2,000 if an unexpected need arose.
The passage of the Achieving a Better Life Experience Act, or ABLE, seeks to help address these issues, offering some 8 million individuals with disabilities and their families the ability to establish a tax-advantaged ABLE savings account without fear of losing eligibility for diverse public benefits, including health care, Supplemental Security Income payments, housing, and food assistance. However, less than one percent of eligible individuals and families have so far opened an ABLE account.
Improving the financial inclusion for Americans with disabilities
Some banks and federal regulators — including the Federal Deposit Insurance Corp., Consumer Financial Protection Bureau, and state treasurers' offices across the country — have stepped up to design financial education, products, and services to address the challenges of financial inclusion for people with disabilities.
National Disability Institute has enjoyed an effective working relationship with Wells Fargo and the design and promotion of the bank's Hands on Banking® financial education materials.
Hands on Banking is a free, noncommercial financial education program available in English and Spanish that teaches people, in all stages of life, about the basics of responsible money management — how to create a budget, save and invest, borrow responsibly, buy a home, and establish a small business.
National Disability Institute has released quick reference and disability supplemental guides that complement the Hands on Banking instructor guides for adults, young adults, and entrepreneurs. The new guides provide financial educators, service providers at American Job Centers and Vocational Rehabilitation offices, and community-based organizations access to resources and tools specifically for persons with disabilities.
CRA modernization will help financial institutions work cooperatively with the disability community to fulfill the intent of the Americans with Disabilities Act — to advance economic self-sufficiency, equality of opportunity and community participation — and the intent of the CRA to meet the credit needs of low- and moderate-income neighborhoods and individuals who have the most financial needs.
Working together, banks, community partners, and federal, state, and local government can bring individuals with disabilities in low- and moderate-income neighborhoods into the financial mainstream.
There has never been a more timely opportunity to relook at the approaches, roles, and responsibilities of regulated financial institutions to proactively address the financial access and economic opportunity needs of people with disabilities.
Note: This piece originally appeared on Wells Fargo Viewpoints on January 16, 2019. 'Viewpoints' invites guest authors from outside of Wells Fargo to share an important perspective related to their work.