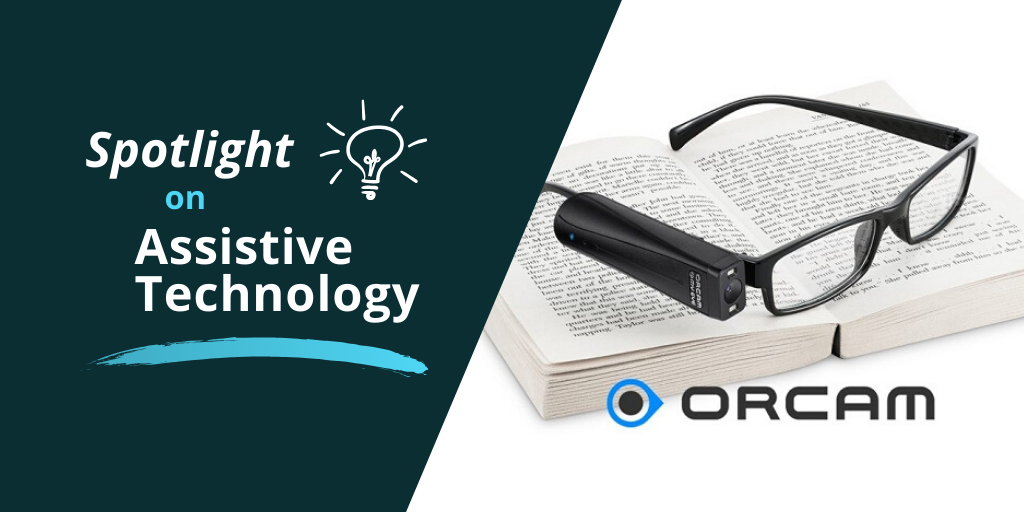 Clifton, a parent of a son with Dyslexia, was searching for assistive technology (AT) that would help his son succeed in school by improving his ability to read and write. He stumbled across OrCam, a device that provides text-to-speech capability, untethered to any device. It reads text from books, computer screens, store menus, currency and labels on store items. Different versions of the device can provide facial and color recognition.
Excited about the prospects of securing this device, he contacted the Israeli-based company. But, discouraged by the device cost ($3,700 – $4,500), he reached out to the company's executive. OrCam's executive provided him information for a U.S. vendor who, in turn, linked him to the AT Loan Program at National Disability Institute (NDI).
The AT Loan Program at NDI processes requests for assistive technology loans for residents of New York and New Jersey. NDI makes sure the loans are affordable, often saving applicants thousands of dollars in instances where some assistive technology vendors may charge higher interest rates. NDI works with applicants to blend and braid resources, in many cases, reducing costs for those who need AT.
When individuals apply for a loan through NDI's loan program, they are required to submit documentation, including recent bills and sources of income. NDI prequalifies the loans and sends the information to partnering banks for final approval and loan provision.
Through the AT Loan program process, NDI secured the OrCam device for Clifton's son at a slightly reduced price with arrangements to finance the purchase over a period of time.
Now, in his first year in high school, the son uses the device when he struggles with text or comprehension. School administrators and technology directors from both his current and previous school marvel at the device and consider it to be leading-edge technology.
This statement says it all. "Without the device, I don't think I would have graduated from the 8th grade."
Do you or someone you know need AT to improve independence and quality of life? NDI is currently accepting applications for assistive technology loans. For more information, visit the AT Loan Program at National Disability Institute (NDI) or call 202-449-9521.