By Shajira Brown, Director, Equity and Inclusion, National Disability Institute
Change is something that every individual must endure and accept. Some are big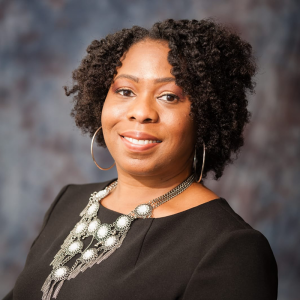 and can have a domino effect, while others are small and you barely notice you were exposed to it. We are all aware that change is inevitable, but how we choose to react to the change is what matters most, not the size of its impact on our lives. Today's working environment for many is completely different than it was a mere two and a half years ago – more offices are now remote or use a hybrid model and, for the first time ever, many people are working for companies outside of their living geographic area.
While the COVID-19 pandemic was a difficult time for so many, it also created unique opportunities to redefine how we work and be more innovative and flexible. It was the end of the status quo as we knew it. This resulted in more employment opportunities for people with disabilities. Based on the Department of Labor's Bureau of Labor Statistics (BLS), 19.1 percent of persons with a disability were employed during the pandemic, up from 17.9 percent in 2020. There are more people with disabilities in the workforce than ever before, which is why ensuring equity in the workplace for all is crucial.
Due to the heightened awareness of racial disparities, along with the concurrent need to keep employees safe from COVID-19, Diversity, Equity, Inclusion and Accessibility (DEIA) departments or initiatives are being instituted in record numbers. Businesses throughout the U.S. are doing their part to be fair and equitable to all employees. Change is at an all-time high and everyone in the workforce is being influenced by this trend.
All too often, when society thinks about DEIA, it starts with race or gender perspectives. Accessibility is often either an afterthought or not given the adequate attention that it deserves. More often than not, those making the decisions on what accessibility means for their business, or who provides a glimpse about what the work experience is like for people with disabilities, is typically someone outside of the disability community. If disability is visible at an organization and reasonable accommodations are made, they are most often strongly geared toward those with physical disabilities. However, many are unaware they are leaving out those with invisible disabilities, further perpetuating the ideology that all disabilities are created equal.
Sometimes in our haste to see change and be a part of it, mistakes are made. I am giving you permission to slow down. All businesses, no matter the size, can turn those mistakes around and create equity-driven organizations that are inclusive of the diverse disability community. That statement is two-fold: remember that people with disabilities can not only be part of your work staff, but they can also be your clientele.
For this to work, all leaders and decision makers involved must have a disability-inclusive mindset focused around understanding that everyone, no matter what their abilities, should have the same opportunities to participate in every aspect of life, including work. For businesses, that means recognizing that each person with a disability has a different view of what their work life should be. Businesses should be, and need to be, open to providing reasonable accommodations to workers with disabilities, not just what the business wants to offer or is used to offering.
The following are approaches to making the workplace more equitable and inclusive of people with disabilities:
Continued support from executive-level members must be both seen and felt so that it can be weaved into the organizational culture.
Development of a DEIA Committee to ensure people with disabilities are invited to give their input on methods to make the business more inclusive for all.
Update or create mission and vision statements that use inclusive language and do not unconsciously omit any particular group of people.
Ensure non-discriminatory language is a part of recruiting documentation, including the company handbook, and that disability is highlighted. Also consider having an all-staff meeting to review the employee handbook to encourage open discussion.
Open your hiring recruitment efforts to include state-run Vocational Rehabilitation Centers so that people with disabilities can be part of the talent pool selection.
Offer positions that align with someone's abilities – not based on the type of disability they have. This practice alone will allow people with disabilities to be in every level of an organization, not just in support roles.
Have a discussion with all staff about accommodations – and not just for those with physical disabilities, but those with invisible disabilities as well. Provide clear guidance on how to request reasonable accommodations.
Identify an organization to partner with that provides captioning services (CART) and American Sign Language (ASL) interpretation services to ensure access for all to company events and meetings.
Treat disability harassment seriously so that people with disabilities feel protected and heard.
Make it the responsibility of everyone in the organization to promote an atmosphere of equity.
These suggestions are all actionable items that can take your organization to the next level of equity and inclusion. While not everyone in the organization may be open to these changes initially, over time they will gradually become the new status quo.
Resources: PERSONS WITH A DISABILITY: LABOR FORCE CHARACTERISTICS — 2021
Shajira Brown has more than 10 years of experience working in the Human Services field. She has a strong background working with people with disabilities, the homeless, TANF and underemployed populations. Shajira has held a host of positions throughout her career, which include: Manager of Special Projects and Executive Support, Manager of Supportive Services, Vocational Specialist, Case Manager, Retentions Specialist and Psychiatric Rehabilitation Worker. To make a true impact, she specializes in Program/Project Development and Workforce Development to streamline and advocate for better services for underrepresented populations. Shajira received her undergraduate degree in Professional Studies from CUNY-Medgar Evers College and her graduate degree in Public Administration from University of Baltimore.