Twenty years ago today, the Olmstead decision by the U.S. Supreme Court defined the scope of the Americans with Disabilities Act (ADA) to prohibit laws, policies and programs from segregating people with disabilities outside the mainstream of community life. How has the community integration imperative of the Court produced large-scale systematic and sustainable change in the past two decades?
The data collected and analyzed paints a picture of purpose and promise unrealized. In many states, more than 35 percent of students with disabilities do not graduate high school and even among those who go on to a four-year  college or University, only a third graduate. These poor educational outcomes limit their opportunity for a better job in a competitive, integrated employment setting. In all states, unemployment of working-age adults with disabilities is the norm and more than 150,000 individuals with disabilities work in segregated environments and get paid far below subminimum wage.
Lack of affordable and accessible housing and access to personal assistance services has led to thousands of adults with disabilities under age 50 living in skilled nursing facilities, their peers seniors with an average age of 75. Data documents that working-age adults with disabilities are two times more likely to live in poverty and have a greater likelihood of skipping needed medications and medical assistance which further worsens disabling conditions.
Since the Olmstead decision, more than one million adults with disabilities have lost their right to make decisions for themselves by virtue of court-appointed guardians. Millions of individuals with disabilities are forced into a life sentence of poverty by being dependent on means-tested Social Security benefits which limit an individual to savings of no more than $2,000 or risk losing eligibility for the cash benefit and healthcare assistance from Medicaid.
How, in 2019, can human service provider organizations and parts of the federal government condone the continued payment of subminimum wages to thousands of individuals with significant disabilities and, as a result, remain at odds with the community inclusion imperative of the Olmstead decision? How can federal agencies make no affirmative, coordinated commitment to education and outreach to build an understanding of how individuals with disabilities can become more self-determined, community integrated and independent with a tax-free, benefits-protected savings option called an "ABLE account?"
How, 20 years after Olmstead, do we perpetuate, through transition, employment and community support plans, an expectation of poverty with no discussion of setting short- and long-term financial goals? How do we integrate, into individualized plans, building skills to help people with disabilities make more informed and effective financial goal setting with an emphasis on community participation? How do we start with the presumption of competence and a plan for identified supporters to assist with supported decision making?
One cannot be independent without the knowledge and skills needed to improve quality of life goals: greater financial, physical and mental health, the desire for greater freedom and independence and a preferred place to live, work and actively enjoy active community participation.
Failure to fight to change the poverty status for millions of individuals with disabilities through education, workforce development, career pathways and financial skills building perpetuates the history of segregation, which Congress and the U.S. Supreme Court decided was not acceptable in 1990 with the passage of the ADA, nor in 1999 with the Olmstead decision, and certainly shouldn't be tolerated in 2019. Ignoring poverty and its negative consequences on individuals with disabilities denies the power of full citizenship and community participation for millions of vulnerable individuals with disabilities.
The 20-year anniversary of the Olmstead decision is a time to reflect, hit the pause button and recommit to the principles and power of community inclusion. To be included is defined by the ADA as vigorous protection against segregation in terms of where you live and work. Nothing can be more restraining than acceptance of a life of poverty as the status quo which diminishes all opportunities for a life of liberty and greater happiness.
Michael Morris is the Founder and Executiv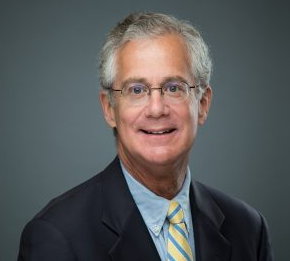 e Director of National Disability Institute. He is a recognized leader on disability public policy regarding workforce and community development, tax and social and economic security. As the first Kennedy Foundation Public Policy Fellow, former legal counsel to the U.S. Senate Subcommittee on Disability Policy and Executive Director of United Cerebral Palsy Associations, Mr. Morris is adept at complex program design and model development with engagement of public and private sector agencies/organizations to transform thinking and behavior concerning financial empowerment for economically vulnerable populations. He received his undergraduate degree in political science with honors from Case Western Reserve University and his law degree from Emory University School of Law.