By Wil Lewis, Global Chief Diversity, Equity and Inclusion Officer, Experian
During this year's National Disability Employment Awareness Month (NDEAM),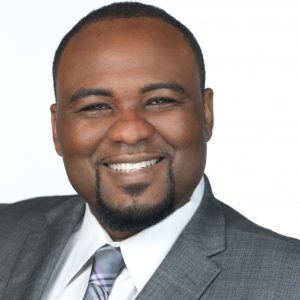 there is good news to share: the hiring rate for people with disabilities is at an all-time high and continues to climb, according to the Kessler Foundation's nTIDE report. Organizations are recognizing the vast and deep talent within this community.
As an employer, you have the opportunity to do more. It's not just about bringing people with disabilities into your organization, but ensuring there's a sense of belonging when they arrive. From the software and tools people with disabilities need for their work, to accessible entryways and restrooms, to a flexible work environment, companies can take steps to set up people with disabilities for success.
At Experian, we believe strongly in the power of inclusion and how it drives innovation to benefit the communities in which we live, work and serve. Financial inclusion for all is our mission, and gainful employment is one of the many ways people with disabilities can pay their bills, positively contribute to their credit history and build generational wealth.
Not only during National Disability Employment Awareness Month, but every day, develop your best practices on making your workplace one that celebrates and advances the contributions of America's workers with disabilities.
Watch Wil's video on equity and inclusion:
Wil Lewis is the first-ever Global Chief Diversity, Equity and Inclusion Officer for Experian. In this role, Wil strives to build on the company's commitment to diversity, inclusion and equity, institutionalize inclusive processes as a key to innovation, ensure every employee and key stakeholders feel connected to the organization, culture and that talent represents the communities in which Experian operate.
Prior to this role, Wil was Diversity & Inclusion Executive and Head of Bank of America's global disability LGBT+, and military strategies. Wil also had responsibility for the firm's Global Employee Networks and D&I recognition. In this role, he was responsible for 11 networks with more than 350 chapters in forty countries with 180,000+ memberships. Additionally, Wil served as a market HR generalist.