This month, mental health awareness month, we hope you will remember that it's okay not to be okay. There is a lot going on across the world and close to home that can have a negative impact on our mental health and well-being.
As we have mentioned before, YOU have a lot of strengths – 24 character strengths – to manage life's ups and downs, build your optimism and support you as you face challenges. The VIA Institute on Character Strengths offers a free survey to help you better understand your own strengths. We encourage you to take the survey and embrace the strengths that you can turn to anytime you need them. The VIA Institute on Character shares the following findings on using your strengths: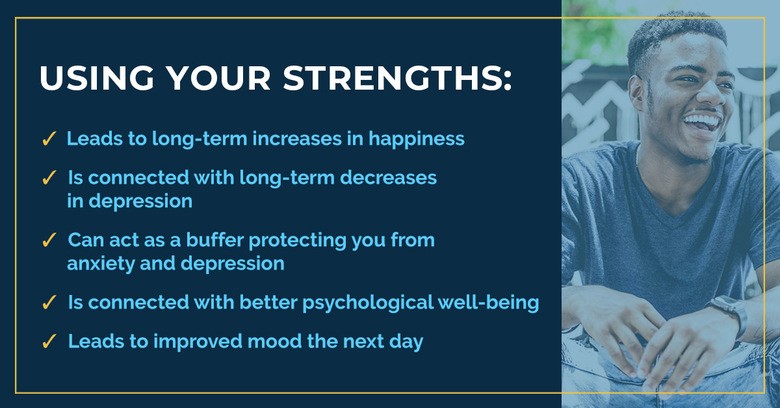 Research shows that using a strength in a new way can increase your well-being. Here are a few examples:
Don't forget to reach out if you need additional support – call 1-800-273-TALK (8255) to reach Mental Health America's 24-hour crisis center, or text MHA to 741741 at the Crisis Text Line.
We are all in this together.
– National Disability Institute