In this Episode:
Aimee Wehmeier (President, Paraquad), Jeff Mazur (Executive Director, LaunchCode) and Kathy Lovell (Manager of Disability Services and Outreach, Regions Bank) join the second season of the Keys to Financial Inclusion podcast. Our guests shares their thoughts on what inclusive community development looks like, and the financial challenges facing families today. Discover how policy makers, regulators, foundations, nonprofits and businesses can work together to promote greater equity and inclusion, particularly as it relates to persons with disabilities.
…We're not going to make progress if we don't create…pathways and systems that really support people with disabilities in not only working, but in acquiring wealth and building a future that any person would want.
— Aimee Wehmeier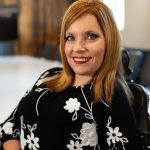 Aimee Wehmeier grew up in St. Charles, MO with a belief she could change the world. While attending the University of Missouri, she found a shared sense of culture and empowerment and, for the for the first time, didn't feel ashamed of her disability. After advocating at the state level about her personal experiences, she realized the power of her voice. Currently Aimee is the President of Paraquad, one of the first grass roots advocacy Centers for Independent Living in the United States. To this day, Aimee believes that by working together and standing up for what you believe in, we can create meaningful policy change and make the world a better place.
Aimee earned a Bachelor of Educational Studies from the University of Missouri and an MBA from William Woods University. Aimee serves on the Missouri Foundation for Health and Metropolitan St. Louis Equal Housing Opportunity Council Board of Directors, the Washington University Occupational Therapy and MO Better Foundation Advisory Boards, and the COVID-19 Regional Response Team Steering Committee. Wehmeier was recognized in the 2015 Class of Diverse Business Leader and 2018 Class of Most Influential Business Women by the St. Louis Business Journal.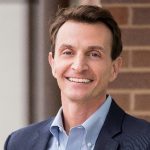 Jeff Mazur is the Executive Director of LaunchCode, a St. Louis-based national nonprofit that builds the tech workforce by providing free training and job placement to driven individuals who lack traditional credentials. During his four years as Executive Director, LaunchCode's annual placement outcomes increased by greater than 60 percent and annual revenues have grown from $3.8 million to $15.9 million. Mazur is a graduate of the University of Missouri-Columbia and the Georgetown University Law Center. He lives in Saint Louis with his wife Mindy and twin daughters, Melody and Eliza.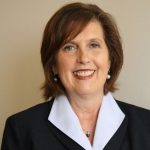 Kathy Lovell is Regions' Bank Disability Services and Outreach Manager for their 15 state footprint and is part of the Corporate Community Affairs department. Kathy is the chair for the Alabama State Rehabilitation Council. She also serves on the Board of Paraquad (Center for Independent Living/ St. Louis, MO.) , Disability Rights and Resources (Center for Independent Living/Birmingham, AL.) and Arts4All (Tampa, FL.).