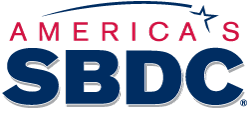 America's Small Business Development Centers (SBDCs), through innovative training programs and free advising strategies, provide invaluable expertise and support to small businesses. According to the most recent Chrisman Survey, which collected data from SBDC clients in 2020-2021, SBDCs helped generate 85,094 jobs; $10.1 billion in sales growth; $7.7 billion in capital investments; and started 14,487 new businesses, proving that SBDCs are leaders in job creation and economic development.
Through its small business programs for entrepreneurs with disabilities, National Disability Institute (NDI) provides one-to-one counseling, training and technical assistance and referrals to partner agencies to enable individuals to start, build and grow their business. Pivotal partners in this work are the local SBDCs.
NDI, the SBDCs and entrepreneurs frequently work together as a team to ensure complex needs are effectively met. These can include considering how different business structures might impact public benefits, what accommodations are needed to ensure that the small business owner can fully participate in learning opportunities and how an entrepreneur might best obtain capital. This collaboration enables small business owners to thrive and grow.
To celebrate the collective impact and success SBDCs have across the nation, America's SBDCs are hosting the Seventh Annual SBDC Day today, March 15th. SBDC Day is a national movement to help share the small business success stories and notable impact SBDCs have fostered nationwide.
"For a growing number of working-age adults with disabilities, the establishment of small businesses has become a viable path to participate in our country's economic growth and improve their own economic stability and security.  NDI is proud to work with SBDCs to offer tools and resources that match the talents, ambition and potential of small business owners with disabilities." – Tom Foley, Executive Director
"Through adversity, we strengthen and grow, and nothing could be truer for the SBDC network and its thousands of clients this past year," said Charles "Tee" Rowe, President & CEO of America's SBDC. "This SBDC Day, we are celebrating the SBDC network's reimagined approach to doing business and its direct positive impact on Main Streets all across America."
To learn more about SBDC Day and its SBDC Ambassadors, visit America's SBDC website. To join the conversation online, follow the hashtag #SBDCDAY.