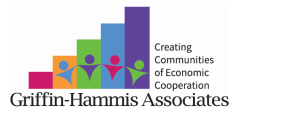 This webinar dives into strategies for identifying a business concept that fits the individual. The session will focus on the Discovery process and explain how it can be used to identify business concepts that are based on a person's skill, passion and conditions of employment. We will discuss natural supports and provide resources, tools and other Discovery "how-tos" that can be implemented immediately by those supporting entrepreneurs with disabilities.
Who should attend? This webinar is primarily intended for disability service providers and support organizations that can benefit business owners with disabilities. Entrepreneurs and business owners with disabilities and their family members may also find this webinar helpful.
This session is offered through NDI's Small Business Hub, a Community Navigator Pilot Program funded by the U.S. Small Business Administration. The webinar will be led by Griffin-Hammis Associates (GHA), an award-winning, internationally recognized pioneer in the field of customized employment services for people with disabilities.