By Janet Hamer, Board Chair, National Disability Institute
Welcome to the first blog in a new series which will explain and illustrate what we mean when we talk about disability-inclusive community development, how regulations like the Community Reinvestment Act (CRA) can and do play a role and how banks, partnering with community-based organizations, communities and individuals, can effectively work with people with disabilities to meet their unique needs. As a former Senior Regional Community Development Manager for the Federal Reserve Bank of Atlanta for 14 years, specializing in access to banking and financial stability for low- and moderate-income (LMI) individuals and communities, I know firsthand the transformative power that effective community development lending, service and investment programs can have.
Through my many years of involvement with National Disability Institute (NDI), and now as the Board Chair, I am even more convinced that there is significant untapped potential for people with disabilities to benefit from, and fully participate in, community-based partnerships leveraging the lending, investment and service opportunities and resources of banks to break down some of the most persistent barriers to full community inclusion. That is why NDI is excited to launch our Center for Disability-Inclusive Community Development (CDICD) to bring people with disabilities, banks and community-based organizations together to learn from each other and foster fruitful relationships.
Before I offer some examples of the kind of disability-inclusive community development partnership successes I mean, let me provide some historical context. More than four decades ago, the U.S. Congress enacted the Community Reinvestment Act to encourage regulated financial institutions, namely banks, to help meet the credit needs of the communities in which they take deposits, provide services and lend, including low‑ and moderate‑income neighborhoods and individuals. I won't get into much of the detail here on CRA; for much more in-depth analysis and application of CRA, I would invite you to listen to the CDICD webinar series which, as of this writing, we have just inaugurated. Along with an array of articles and other resources, you will gain a good understanding of how CRA operates.
What I want you to focus on now, however, is that CRA means that banks are regularly evaluated for their responsiveness to the needs of the areas they serve, particularly low- and moderate-income individuals and neighborhoods. And, as NDI has compellingly demonstrated in its article, "Closing the Disability Gap: Reforming the Community Reinvestment Act Regulatory Framework,", any discussion of LMI populations and neighborhoods must also address the needs of people with disabilities. This means that, as we think about the most pressing needs faced by LMI people with disabilities in our local communities, — from housing to transportation, assistive technology to workforce development and economic empowerment to financial independence and more — nonprofits, banks and individuals in our neighborhoods and communities should be collaborating and partnering to meet these needs.
So, with that, let's take a brief look at some best practices addressing the community development needs of people with disabilities. And, as I briefly describe them, be thinking about projects you may want to propose to your bank partners. In the coming months, NDI will be providing you with ideas of partnership opportunities in the areas of lending, service and investment. The CDICD is here to help you connect the dots and encourage precisely these kinds of activities.
The first illustration of a best practice in disability-inclusive community development is an initiative called Sign-On to Financial Empowerment, a unique program addressing the specific needs of the Deaf and hard of hearing community. This program, made possible through a partnership with Bank of America, boosts financial empowerment among people who are Deaf or hard of hearing through a combination of both in-person training and American Sign Language (ASL) videos based on Bank of America's Better Money Habits personal finance series. These educational opportunities, designed with accessibility in mind for Deaf and hard of hearing customers (available in Austin, TX, Salt Lake City, UT and the state of Maryland), ensures that this population of people with disabilities can benefit from the financial literacy skills training that is critical to economic self-sufficiency. The Sign-On program also enhances the quality of Bank of America's overall services by increasing awareness among Bank of America staff about what is needed to ensure communication access to BoA's financial services in order to serve Deaf customers more effectively. This is an outstanding example of collaboration and partnership and illustrates why it is so important to have launched our new Center for Disability-Inclusive Community Development.
Another partnership that is clearly a best practice model of disability-inclusive community development is the EmpoweredNYC program supported by Citi Community Development. This initiative offers free, high-quality, confidential and customized service to people with disabilities and their families through one-on-one meetings with certified financial counselors who are trained by NDI to provide expert disability-related assistance. Serving the five boroughs of New York City and housed at community-based organizations, this project trains experts in financial education, who may not otherwise be familiar with the complexities of disability benefits programs and related support systems, to offer direct and contextually specific financial services to low- and moderate-income people with disabilities and their families. Because of this program's success, similar activities and technical assistance is being made available to other cities around the country. This is another outstanding example of collaboration to benefit LMI people with disabilities.
And finally, I want to give you a very practical, real-world example of how banks can partner with disability organizations to tackle some of the unique financial obstacles that people with disabilities face. NDI has established a partnership with Spring Bank, a community bank which originates and services loans for NDI's Assistive Technology Loan Fund in New York State. Working together with our staff, Spring Bank provides an opportunity for borrowers to develop credit and provides an affordable alternative to costly loan products. This example not only demonstrates how to provide a product that puts expensive assistive technologies within reach of LMI people with disabilities, this partnership also illustrates how the disability community can creatively connect with banks to achieve mutually beneficial goals. A community-based nonprofit serving people with disabilities may collaborate with a banking partner to provide financial services specifically designed to meet the needs of the disability community.
I hope you will continue to follow this blog series as it progresses and showcases more success stories demonstrating how financial institutions can collaborate and partner with disability community stakeholders to promote inclusion and financial well-being for all people with disabilities, particularly low- and moderate-income individuals who comprise far too large a segment of the disability population.
In this blog series, we will also discuss how the Community Reinvestment Act bank evaluation process works and how you can play a role in it. Additionally, we will provide you with specific tips and tools for forging meaningful partnerships with financial institutions to achieve disability-inclusive community development. The NDI staff and Board of Directors are excited to launch this new center and welcome your suggestions, comments and questions.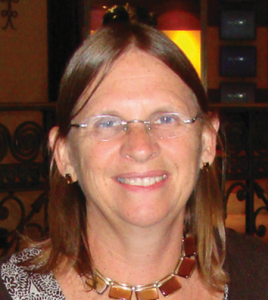 Janet Hamer is a principal in Hamer Consulting. She has more than 35 years of experience in housing, community and economic development and financial services. Prior to her current role, Ms. Hamer was Vice President, Community Development Manager for TD Bank and also served as the Senior Regional Community Development Manager for the Federal Reserve Bank of Atlanta for 14 years specializing in small business and microfinance lending and access to banking and financial stability for low- and moderate-income (LMI) individuals and communities. Ms. Hamer is an active volunteer with many local, state and national nonprofit organizations, including past Board Chair and founder of the Florida Prosperity Partnership, past president of the Florida Community Development Association, board member of the Florida Supportive Housing Coalition and Florida Alliance of Community Development Corporations, as well as a VITA volunteer and Vice Chair of the Volusia/Flagler Coalition on Homelessness and Housing. In 2011, Hamer received the Ron Smith Outstanding Accomplishment Award from National Disability Institute for her work in improving the economic lives of Americans with disabilities.