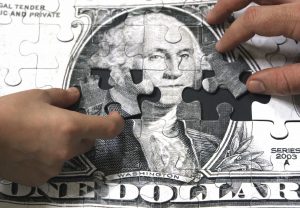 One in four working-age people with disabilities in the U.S. lives in poverty.
January is National Poverty Awareness Month and National Disability Institute (NDI) is continuing its work to change the status quo in expectations and services to improve the lives of people with disabilities living in poverty. NDI's mission is to collaborate and innovate to build a better financial future for people with disabilities and their families. This includes identifying the communities and conditions people with disabilities live in and researching policies that can lead to change.
The most financially vulnerable population in America is the group of individuals that live at the intersection of disability, race and ethnicity. NDI's report, FINANCIAL INEQUALITY: Disability, Race and Poverty in America, points out that race is linked to both poverty and disability. Black Americans have lower incomes and poorer health outcomes than white Americans. Lower employment rates may be the result of factors including racial discrimination, level of education and/or the economic characteristics of a community. This report shares that, while disability can lead to poverty, the inverse is also true; poverty can cause disability. Children growing up in poverty are more likely to live with chronic illness and environmental factors that can lead to disabilities.
National Poverty Awareness Month is an opportune time to bring attention to these disparities, but action is also needed to change, or reset, the way poverty is viewed as it relates to the disability community.
The NDI brief, The Extra Costs of Living with a Disability in the U.S. — Resetting the Policy Table, shares ground-breaking research that quantifies extra disability-related expenses. Released by NDI, in partnership with the Stony Brook University School of Social Welfare and the University of Tennessee College of Social Work, the brief challenges the standards for measuring poverty for people with disabilities. The research suggests that, if the Federal Poverty Level (FPL) was adjusted to include the additional costs of disability, the poverty rate would jump from 24 percent to 35 percent for households including an adult with a work-disability. On average, households with a median income that have an adult with a work-disability are estimated to require an additional $17,690 a year to obtain the same standard of living as a comparable household without a person with a disability. A financially inclusive society needs to acknowledge these extra costs and give people with disabilities opportunities to achieve financial stability and independence.
In addition to being National Poverty Awareness Month, January also welcomes National Disability Institute's new Executive Director Tom Foley. As a person who is blind, Mr. Foley is an advocate who has spent his career working to address economic inequality and create financial security for vulnerable communities. He is committed to helping others realize the transformational power of financial inclusion and guide NDI's work to continue to change the disability narrative.